The Spanish magazine Emprendedores has just published (APR 22, 2021) a special report, where it highlights: BrioAgro, the company that makes it easy and inexpensive for farmers
They have developed a soil moisture calibration algorithm that allows them to know when, how much and where to irrigate. They obtain the necessary data by using sensor technology that they distribute in the soil and also by capturing localized satellite and weather information. These three sources of information make it possible to monitor the main variables in which the farmer can intervene to improve his crops and to predict very precisely the time and amount of irrigation.
Another good thing they have is that they don't just tell you, they do it because they offer the possibility to connect the desired farm or land to the platform and remotely activate smart irrigation. This is how in BrioAgro Technologies they close the circle and achieve an integral service that makes life easier for farmers while improving the efficiency of their activity.
The system also achieves significant savings in water, electricity, fertilizer and labor consumption. Depending on the type of crop and soil, water savings range from 20% to 50%. However, this percentage could increase with the continued use of BrioAgro's technology by improving soil health as old practices are discarded.
"We say that our technology is disruptive because it is, because it represents a real paradigm shift in the way of working the field as it has been done for many years," says José Luis Bustos Jiménez, CEO of BrioAgro.
Breaking down barriers to entry
However, Bustos knows that talking about technology, big data and Artificial Intelligence to farmers and convincing them of a change of habit is complicated. Therefore, the strategy they have chosen to spread the benefits of BrioAgro is to evangelize by showing.
"We started by selling the solution. It was our way of learning by selling and being able to implement the technology. Now that we have it mature, we've changed tactics and, instead of selling, what we do is rent the equipment. They can do it progressively and with no commitment of permanence. This is the best way to overcome entry barriers, when you tell them:Look, I'm not going to tell you, you're going to see it yourself, they start with a certain campaign and, as they gain confidence with the technology and compare the results, they ask for more. With the rental we allow them to make a test of contrast between the field that applies our technology and the one that does not. The measurement is done in the same year because weather conditions can vary greatly from year to year. After a month, the farmer makes his own comparison and extracts results without the need to tell him anything," says Bustos.
The data seem to prove BrioAgro's CEO right. Of the 300 installations already applying the solution – around 180 customers – since going to market, only 3 have decided not to continue. To get an idea of the cost, the average rental price for a basic irrigation system is 135 euros per month for the first year. After that, it becomes cheaper if the customer becomes loyal. This low investment increases crop quality and productivity and reduces the environmental impact. "After all, we come from the world of agriculture and the market, and we know what they need," he adds.
BrioAgro as a company
The founding partners of Brioagro are José Luis Bustos, Antonio Santos and Fran Guillén.  The company, with a team of 7 people, is headquartered in Tudela (Navarra) after passing through the agri-food innovation accelerator of Orizont. From here they develop both the hardware as well as the software.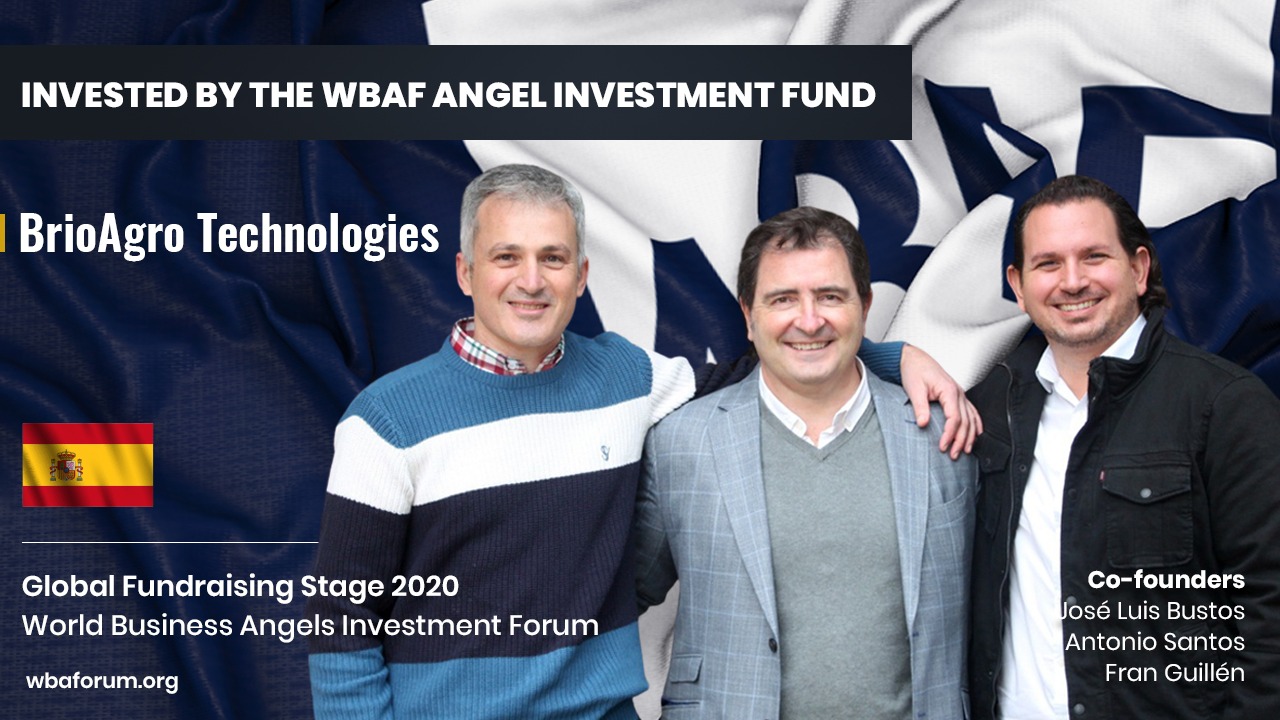 BrioAgro was established in September 2015. The germ is to be found in the plague of the red palm weevil, an insect that was killing palm trees throughout Spain a few years ago. At that time, they devised a first prototype based on sensors that identified the presence of the insect by means of sound signals. It worked. Once the pest had been combated, they had to pivot, transferring and adapting this initial technology to what is now BrioAgro Technologies.
The company has garnered numerous awards. To cite the most recent, in September 2020 they received the InnoWise Challenge Lab award in Spain with which the European consortium EIT Food sought solutions to end water scarcity in southern Europe. Months earlier they had also won the World Business Angels Investment Forum (WBAF) award. "We went to see what was going on and we took the award," recalls Bustos."
The strategic alliance with Cajamar
The money invested to date is around 825,000 euros, mostly from R&D&I grants, prizes, private investors and own resources. Also the Government of Navarra, through Sodena, participates in 9% of the capital.
Special affection is expressed by Bustos in the financial chapter when he talks about the company's relationship with Cajamar Caja Rural. "From the beginning, we have been their customers and we continue to be so here, in the branch that has Cajamar on Paseo de Pamplona in Tudela. We do it with a strategic and sectorial vision because we know that they are the ones who best understand and best protect farmers."
"But we also do it to feed off their innovation and knowledge ecosystem. I consider the Fundación Cajamar a marvel, where I have had the opportunity to attend masterful and very cutting-edge conferences in what concerns the sector. It is an ideal meeting point to exchange knowledge and generate synergies between the different actors. Also the Cajamar Experimental Station of Las Palmerillas has become, in my opinion, the technological center of reference for agriculture in general and for the intensive Mediterranean in particular.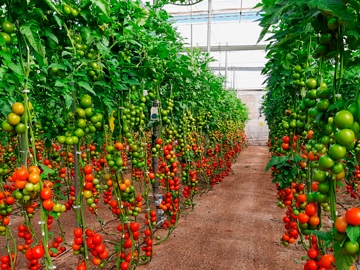 The last reference Bustos makes to Cajamar corresponds to its incubator/accelerator, Cajamar Innova, where they seek high-tech water solutions. They thus broaden their social impact for a more sustainable future without neglecting their core. "You'll understand that the project is very much aligned to what we do, so that's why we've applied," he says."
"Either we burst it or we shut it down"
During these years, BrioAgro has been governed by the bootstrapping, i.e., "stretching the few resources, adjusting budgets and charging the equivalent of the minimum wage."
The knowledge acquired has allowed them to continue advancing through Artificial Intelligence and provide answers to specific problems such as, for example, determining the optimal date for harvesting lettuce, in collaboration with the company Florette. Something similar is being done with olives for olive oil.
Also, as a company specializing in smart irrigation, they have adapted the solution to the vertical parks and gardens, thus opening a second line of business that is framed in the smart cities. Here too, they have been able to demonstrate significant savings in cities such as Seville, Pamplona and Badajoz.
BrioAgro's current revenues are 80% from equipment rentals and the rest are sales. 2020 was not a good year for them either. They had hoped to start turning a profit and failed to do so. However, they were able to take advantage of the hiatus caused by Covid to implement the technology and make it compatible in other countries, which opens the door to 90% of the world market.
"Now that we have the mature technology and in-depth knowledge of 40 different crops, it's time to take flight. We want to exceed 1 million turnover by 2022 and open markets outside, starting with Latin America – Mexico – and the southern United States. For this to make sense, growth has to be exponential. We are clear about that, so either we will succeed or we will close down, and to achieve the former we are working hard."